Special Projects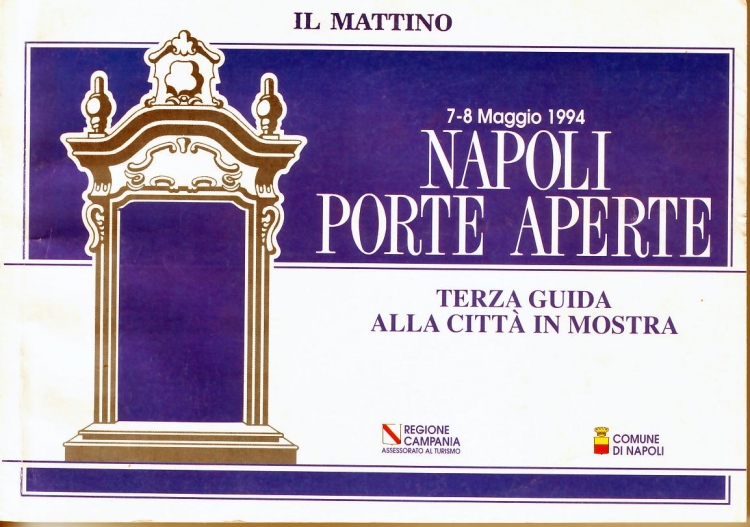 Naples Open Doors
7 - 8 may 1994
Promoted by the Municipality of Naples and the Campania Region, and organised for the last time by the Fondaziona Napoli Novantanove, the event continued on the same lines as the Monuments Open DoorsDoors events in 1992 and 1993.
On the proposal of the Foundation, the programme in 1994, in addition to the historical-archaeological itineraries, saw the opening of artists' studios and workshops, so lending visibility to the numerous expressions of Neapolitan cultural production, an essential step for a city which aspires to recognition as a city of art and culture.
The new name - Naples Open Doors - is witness to the move from a private to an institutional initiative, but also to the effort that the city as a whole has put into the realisation of the event. And it is the widespread participation and contribution with which the many parts of the city have interacted which is the key to the extraordinary success of the Open Doors event.